Special Thanks Dinner Course ¥7,500
(4/5~5/16)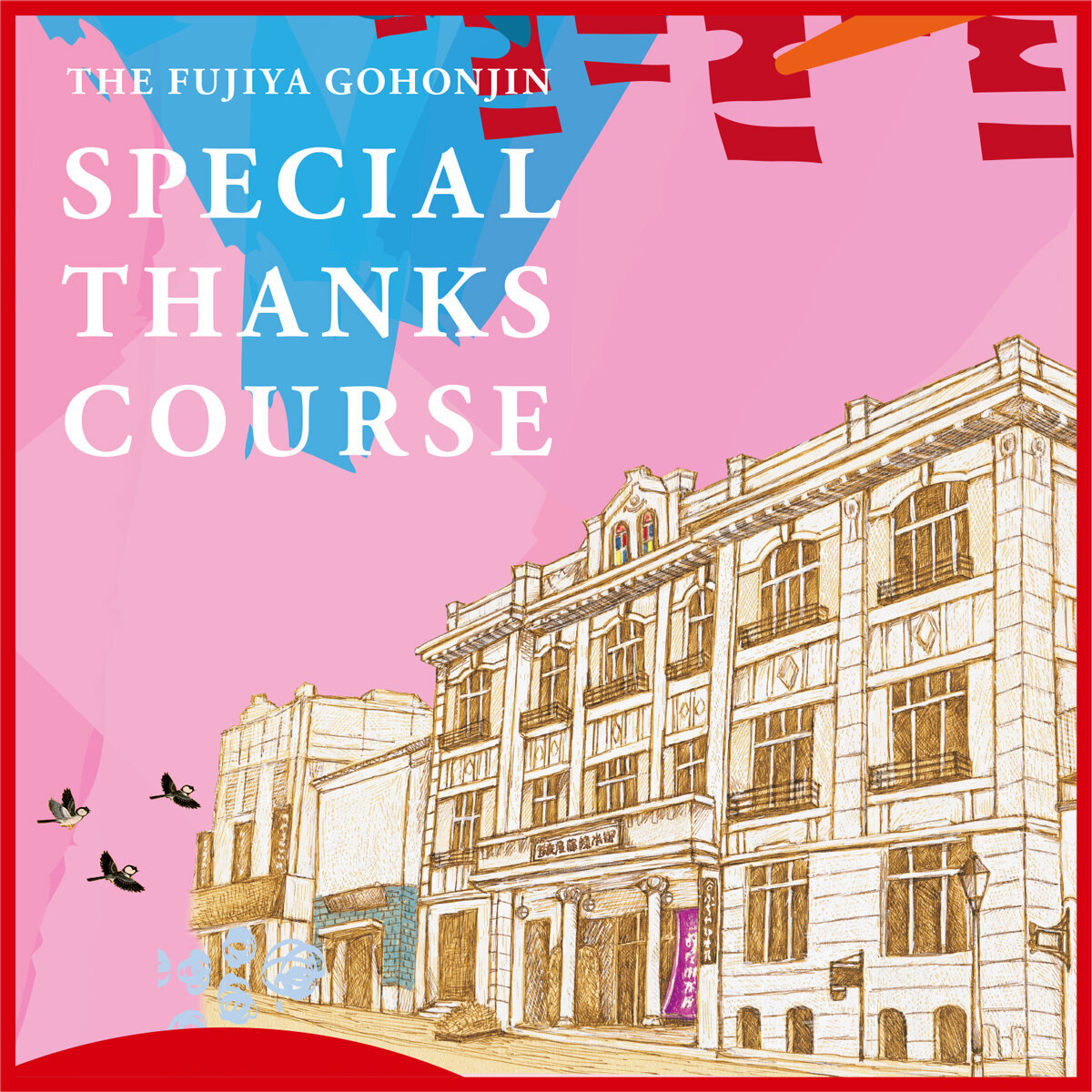 sample image
Special Thanks Dinner Course
April 5(Mon)-May 16(Sun) 2021
Our Restaurant, which was born in 1648, has the current Art Deco style in 1925 and
was renewed in 2006 as an Italian restaurant from the Ryokan business.
In spring 2006, we were renewed from a hotel to a restaurant and banquet venue.
For our anniversary season, we offer "Special Thanks Dinner Course" as a token of gratitude.
Please enjoy the dishes featuring local & seasonal ingredients.

Starter
Stuzzichino
Appetizer
Charcoal Grilled Asparagus with Burned Butter and Caper Sauce
Pasta
Spaghettini with Firefly Squid and Fresh Tomato
Fish
Roasted Mackeral with Fermented Fish Sauce
Meat
You can choose one among the items bellow to change your meat dish.
Charcoal Grilled Australian Lamb with Parsley and Caper Sauce
Charcoal Grilled Wagyu Beef (+ ¥500)
Charcoal Grilled Wagyu Beef Sirloin (+ ¥1,000) 
Dessert
Pistachio Pannacotta with Caramel Gelato
Coffee or Tea