CHEF'S LUNCH COURSE ¥2,600
(6/1~6/21)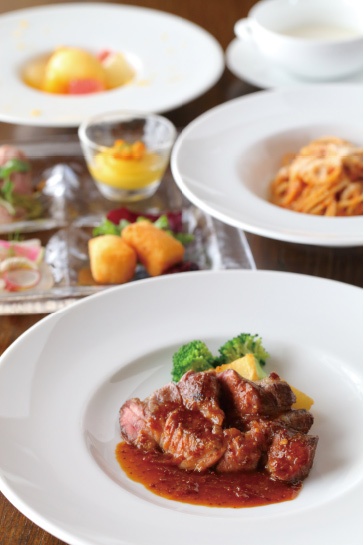 sample image
Assorted Appetizers

Today's Soup

Spaghettini with Smoked Horse Mackerel and Young Ginger

Fish or Meat

Roasted Fish with Bread Crumbs in Palermo Style

Beef Humburg Steak with Green Pepper Sauce

Dessert (Please select from the menu)

Today's Dessert

"FUJIYA" Apple Pie

Assorted Ice Creams (3 flavors)

Focaccia and Coffee or Tea
Lunch hours are available only at weekday. (The weekend holiday such as a period Lantern Festival and New Year's is run. Please even inquire of

+81-26-232-1241

directly whether you see newcome information on a web for more information.)
In order to prevent the spread of the coronavirus, the lunch will be temporarily closed from April 13th to May 31 . Thank you very much for your understanding.